Skar Bucks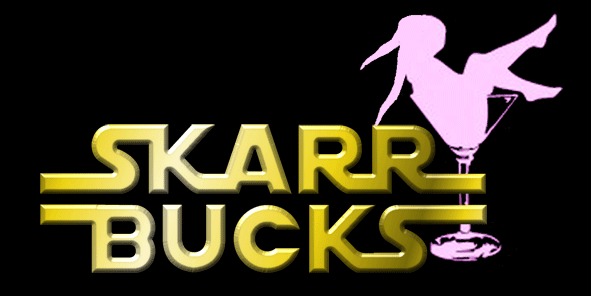 The Resort
Edit
Skarr Bucks is a tavern on Corellia well-renowned for its wild parties and magnetism for local single sentients.
The Skarr Bucks staff are friendly and competent, and the patrons, for the most part, are congenial. Weapons are not allowed. On a small, insignificant, unnamed planet, on the beaches of an island surrounded by a huge ocean, is Skarr Bucks.
Originally a 'half-way' house for weary travellers, it has since developed into a much larger establishment.
By day, it is a coffee bar, with ambient music piped all around the resort. By night it transforms into a red-hot nightspot, pumping music out across the ocean.
We have many activities available to our visitors, including an unbelievable whirlpool spa, complete with a refreshing waterfall.
Why not drop by and forget the worries and hassles of everyday life.
Skarr Bucks - We are located on the sea front offering easy beach access.

Our main bar area. Be waited on by one of our beautiful waitresses

We have several rooms available at extremely reasonable prices.
Why not slip into our whirlpool spa or have a swim. Complete with its own waterfall.We also have several executive luxury suites, which are for exclusive guest use only and must be pre-booked. Ideal for honeymooners or anyone wanting an extra special break. Full Room Service is included in the price.
SKARR BUCK SPECIALS
Edit
Endor Coffee: A very special, rich coffee, that gets its distinctive flavour from being passed through the digestive system of Ewoks. Once the beans have been passed by the furry little critters, they are collected, washed and transported directly to Skarr Bucks.
Anzati Afterburner: A special mix of various spirits that is known only to the greatest bartenders in the galaxy. Be careful - This drink bites back....
How To Find Us
Edit
We are located on IRC: irc.redbat.org #Skarr_Bucks
Community content is available under
CC-BY-SA
unless otherwise noted.