Empire shipwrecks Pirate!
Edit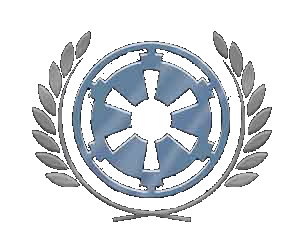 CORUSCANT (GNS) - The Galactic Empires ongoing joint operations against piracy and terrorism continued today with the arrest of an Eidola Pirate, Adam Diggins, formerly of the New Imperial Order.

The Imperial Navy has been conducting anti-piracy operations which resulted in the successful arrest of Adam Diggins," Zee Wolf told our correspondent; a GNS reporter embedded with the Imperial First Fleet. "He has promised us Teniel Djos 'ire'. Which, as we sat in the Fleets Imperial Star Destroyers, rather made us all smile."

The arrest of the Eidola Pirate joins a list of Imperial enemies which Galactic Empire security forces have rounded up in the past ten days, including Owen Von Ismay (Chancellor of the NAO), two NIO High Command members, other members number well into double figures and an NIO Rear-Admiral.

"This marks a new phase in the relationship of the Galaxy with pirates," Wolf told GNS. "Their days of glory will begin to fade now as we turn our resources on them. A potentially crushing new trade initiative coming soon, which will make Galactic trade almost completely secure, will further marginalize them and ongoing investigations by DII and INQ, and military operations by TFD and the Navy, will increase the squeeze still further."

Supporters of the Galactic Government are finding it increasingly easy to find evidence for the Empires renewed effectiveness as a superpower able to combat terrorism, which it sees as the CEC-Tenloss-NIO Axis of Evil, and piracy, in the form of Eidola and sporadic opportunist crime. "Work still needs to be done to demonstrate our capacity as an economic power," explained Wolf. "Stand by for news on that; the Emperor has some very exciting revelations to make in forthcoming days."

Concern has been raised by some outlets, including - unusually - the Coruscant Times, that Diggins assistant, Mara, is being held without charge and may be at risk of abuse. "Nonsense," smiled Wolf. "She is in very safe hands. The Emperor himself has been entertaining her."


Posted by: Vodo Bonias Faction: Galactic Empire Date: Year 7 Day 54 Onboard the Interdictor Star Cruiser Imperator in system Khuiumin (23, -455) on Year 7 Day 54 12:09.
Community content is available under
CC-BY-SA
unless otherwise noted.