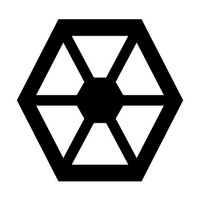 The Confederacy of Independent Systems (CIS), is a coalition between small corporations and larger for the sake of trade, production and protection. The CIS Council ensures the fiscal and entrepreneurial independence of each member faction. The Council approves membership, passes laws, and regulates commerce between Confederate members.
The CIS is currently comprised of eighteen member factions. Most of the Confederacy's power and activity is centered in or around Glythe sector, under the supervision and protection of the power of the Trade Federation.
The Trade Federation serves as the central government of the Confederacy. The Trade Federation stands for fair and free trade, with a strong tradition of neutrality in the Galactic Civil War, up until they joined the Imperial Union. The present Viceroy of the Trade Federation is Jacob Jansen. The present Duceroy of the Trade Federation is Bub`ba Lou.
Baktoid Armour Workshop is an items manufacturing faction of the CIS. It is led by Metyl Onyx.
The Commerce Guild is a mining faction for the CIS and is the backbone for its resources. Jamaal Newport is the leader of CG.
Confederate Recycling Company
[
edit
|
edit source
]
The Confederate Recycling Company(Haven) is a recycling faction for the CIS, they clean up the trash. It is currently led by Siraloth Xivah.
The Dorinian Military Corps is the droid producer of the CIS. It is led by Jeeva Ob.
MedTech Industries is the health care and medical research institute of the CIS. Their operation is overseen by Toran Slisik.
The Techno Union is the ship producer for the CIS and builds many ships needed for the CIS military and non-military activities. It is led by Krayt Fel.
Starsign Shipyards. It is currently led by Hilem Ordo.
Community content is available under
CC-BY-SA
unless otherwise noted.